Welcome to the Whitewater Benefice - this Sunday is Advent Sunday. We are worshipping via zoom this Sunday. Services inside our churches begin again next Sunday 6th December.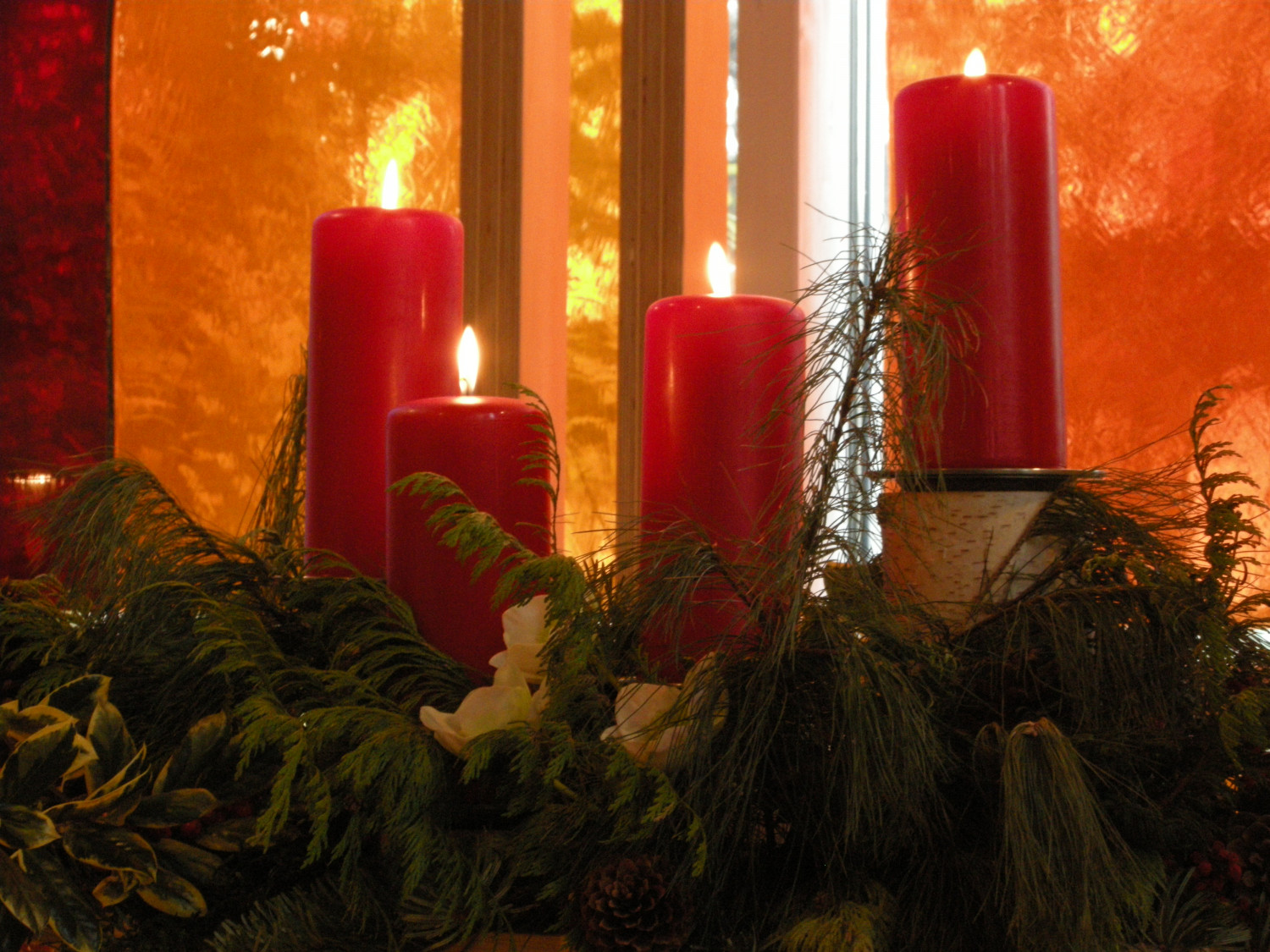 We are planning that during Advent and the Christmas season to have a mix of services in Church, via Zoom and for those who prefer, an online service with a mixture of things to read, audio and video for you to follow in your own time. Zoom codes are accessed through our on the online-services page for each sunday and on the calendar event for that service. Any Zoom services will be opened 15 mins beforehand for technical checks.
Sunday 29th Nov - Advent Sunday
10am Worship via Zoom
11am Junior Church via Zoom, the details will be on the children's activity page.
6pm Advent Carols via Zoom
Churches Open for Private Prayer
Mattingley - Tuesday @ 2-4pm
Rotherwick - Saturday @10-4
St John's Hook – Sundays @ 5-6:30pm, Wednesday @5-6pm
During this season of covid restrictions our HMR churches have limited opening but may be visited by appointment so please email Shona at shonahoad@whitewaterchurches.co.uk or phone 07871 740158.
As our Churches open, you will need to book a place for any services, and please remember to follow guidance & wear face masks when attending Church.
If you are interested in buying any of the St John's Christmas Cards which have been designed by Rebecca and printed in packs of 10 for £4 or signing the 'Big Christmas Card' please see the Christmas Card Page.
A prayer for the Nation is a booklet for use in the second lockdown, it has been produced by the Church of England, it has been suggested that we unite to pray at 6pm every day during November and to use these prayers. The bell from St John's will also be rung at 6pm, so if you hear it ring, this will be why.
You can sign up for our weekly notices to be emailed to you. The notices sheet has all contact details for our groups. Do give me a call if you would like to find out more: 01256 763211.
With every blessing, Canon Marion de Quidt
We are committed to the safeguarding, care and nurture of everyone within our church community, see our safeguarding page for contacts & further details.